Listen:
A New Spin on Autism: Answers! – Marketing Your Disability!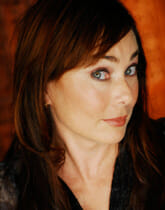 Podcast: Play in new window | Download
Veteran entertainment mogul Howard Lapides – managing partner with Dr. Drew and ex-manager to comedians like Norm MacDonald – joins Lynette to dish the dirt on marketing your talents while Laura Sylvester of Good Dog Autism Companions offers up some arfing good advice and a armful of giveaways. Today's Stories From The Road winds it's way into a commercial for Rye Shelton Autism Comic and son extraordinaire.
This episode's main question: "Should you market yourself on the uniqueness of your disability?" Answer: "Maybe not!"