Listen:
A New Spin on Autism: Answers! – Mother's Day Mayhem aka Sure Its Got Gluten but Its Also Got Motivation?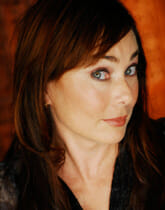 Podcast: Play in new window | Download
Great Guest Giveaway guests Ronald Walton and Gabby DeVelbiss of Immunotec offer up the gift of information on a product said to be helping autism, cancer and more. But first There's Tulips In Holland blogger, registered nurse and autism mom Ashlie laughs with Lynette Louise as together they share stories and advice on the subject of diet. [Little secret for Ashlie's husband: Ashlie also makes a Mother's Day wish which (according to Lynette) is a great idea for all Mother's everywhere.] As always make sure to stay tuned for Stories From The Road because that is the moment it all comes together and the Answers are shared.