Listen:
A New Spin on Autism: Answers! – Targeting Autism!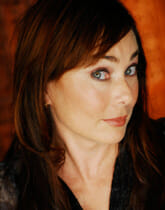 Podcast: Play in new window | Download
Actor and education activist Jonathan Schaech raises awareness around the devastation created by a simple word: Autistic. He also raises the question "How does a person deal with that moment when they first get the diagnosis and come to understand that their child will be perpetually unfinished? Lynette answers. She then joins Anne Smart (registered nurse, ASD mom and nutritionist) to discuss the question of Autism's Appeal for those in search of attention, funding, solutions or product sales. Together they all consider the idea that while some people target autism sometimes it's the autism that targets them.
In this episode there are three relevant issues raised and settled in Stories From The Road: Each story brings forward a different perspective on the subject. This time the answer is up to you.