Listen:
A New Spin on Autism: Answers! – Getting The Word Out on Neurofeedback!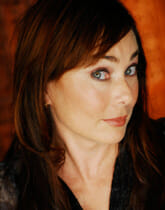 Podcast: Play in new window | Download
A new Study proving that the EEG can be used to diagnose autism has hit the newsstands and stirred up a good deal of excitement. Thus it seems an appropriate time to ask the question: Why isn't neurofeedback – an approach that uses the EEG to help the brain – more recognized as a therapy for autism? This question is played with and analyzed by our host, Lynette Louise, Michael Cohen of The Center For Brain Training and Cheryl Checkers formerly of FAU or as it is more commonly called CARD (Center for Autism and Related Disorders).
Getting The Word Out is an especially lively show full of different perspectives on the value of, use of, and popularity of neurofeedback. Lynette and Michael have enlightening stories stemming from a longstanding knowledge of each other in the field of neurofeedback. Meanwhile Cheryl is new to this therapy but fully entrenched in the world of assisting the ASD client: A totally balance, absolutely fun, truly informative show.
In Stories From The Road: After a tearful sharing, Lynette answers the question of why, what and whom in one simple sentence.
070212