Listen:
Middle Age Can Be Your Best Age – Over 45 With a Bad Boss? Fight Back and Keep Your Job!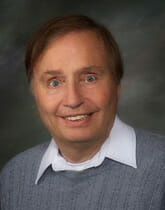 Podcast: Play in new window | Download
A July 2012 survey of 32,000 employees reveals that less than half have confidence in their senior managers and only 44% believe that managers truly care about employee personal lives and well-being. Much of the discontent results from working for bad bosses. Guest Rick Conslow explains why 50% of today's bosses fail to accomplish their missions and to motivate subordinates. He describes seven different kinds of bad bosses, critical behavior patterns commonly demonstrated by good bosses and effective strategies for those over 45 to overcome the albatross of a bad boss while retaining your job and prospering in your career.