Listen:
A New Spin on Autism: Answers! – Does Food Do It?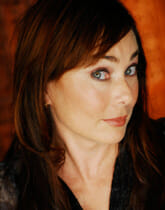 Podcast: Play in new window | Download
GFCF Chef Tom Dickinson starts off this delicious show with a plethora of ideas and an excitement for food that is … well … so yummy it's contagious! After this tasty bit Lynette speaks about her Indiegogo campaign with her Indiegogo team member Relena Preble during the GREAT GUEST GIVEAWAY! They describe the imminent webseries FIX IT IN FIVE and Relena gives away an hour of Lynette's time and attention as well as offering Lynette's book MIRACLES ARE MADE: A Real Life Guide To Autism to the first person willing to write in. THIS SHOW IS SO GOOD YOU WILL WANT TO EAT IT UP! In STORIES FROM THE ROAD: Lynette graphically describes her days in Uganda teaching and playing with a local child in her local language: Luganda.