Listen:
A New Spin on Autism: Answers! – Everybody's an Artist!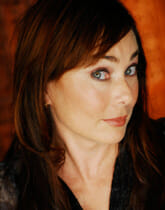 Podcast: Play in new window | Download
Ever wondered why ART is so important in the world of autism? Poet, Autism Activist and Radio Show host ERIK Estabrook join Lynette to share his poetry, his story and his motivations. Best of all he explains why the arts (or rather his arts) have a stabilizing effect him. Kelly Lester, actress, singer and entrepreneur bursts on the scene in our GREAT GUEST GIVEAWAY where she sings away a practical product from her company EASYLUNCHBOXES !
BE INSPIRED TO WRITE WORDS OF WISDOM WHILE DISCOVERING YOUR INNER POET!
In STORIES FROM THE ROAD: Lynette reads an anonymous poem circling the Internet and inspiring millions!