Listen:
Middle Age Can Be Your Best Age – Become Unstuck at Middle Age: Create the Joyful and Successful Life You Deserve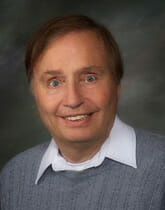 Podcast: Play in new window | Download
Crazy as it may seem, you can expect nothing more out of life than what you believe is possible. Because this is true, doesn't it make sense to believe in a joyful, bountiful and productive second half of life? Today's guest Odell Stunkard, the "breakthrough expert" tells us how to become unstuck at midlife by replacing fear of failure with crystal-clear focus on a bright and shining future. Learn to combine the energy and entusiasm of your youth with the wisdom of middle age. Once focused and inspired you will attract positive individuals and situations into your life. We re-introduce our website MiddleAgeRenewal.com as guidance and inspiration to starting over at mid-stream.
LINKS:
Odell Stunkard Link to: http://www.OdellStunkard.com
Middle Age Renewal Training Link to: http://www.middleagerenewal.com