Listen:
A New Spin on Autism: Answers! – A Tribute To Teague aka It Takes A Texas Village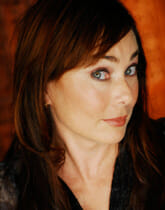 Podcast: Play in new window | Download
This is a how to think outside the box and go back in time show!
It is also a must listen show for anyone who ever wondered how to purposely raise ASD children into lives of independence. This is a show about gratitude and giving. This is a show about intentionality and planning. It is also a show with an answer for the question: How do you teach them independence?"
Today's answer is not 'more government funded programs or research' the answer is not 'Social Security Payments or medications', in fact the answer IS NOT any of the yadayadayada therapies afoot in support of autism awareness and change.
Today's answer IS about going back to a time when community support was the norm.
Today we hear from a handful of folks from a small Texas village – folks like Rick the barber from Bacstat Corp and Linda the customer from down the street – who helped Rye Shelton gain independence, as they speak up and share their stories. And that is why this episode of: a new spin on autism: ANSWERS! is called A Tribute To Teague.