Listen:
Middle Age Can Be Your Best Age – Stop Sabotaging 2013 Midlife Renewal: Take Control of Your Inner PIG and APE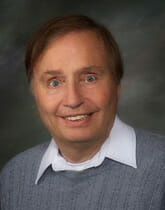 Podcast: Play in new window | Download
Are there certain New Year's Resolutions you strive for the hardest but never accomplish? The real roadblock isn't people around you or bad breaks, it's you! The good news: our first guest Dr. Daphna Slonim tells how to remove "subconscious sabotage" from some long-ago incident you don't even recall. Our second guest, Krishna Pendyala advises you to recognize and control your internal PIG (Pursue Instant Gratification), your APE (Avoid Painful Experiences) and your EGO (a false identity constructed by your own mind) to discover the "big YOU", your true identity exquisitely and joyfully aware both of self and of the world around you.