Listen:
A New Spin on Autism: Answers! – With or without the diagnosis of Aspergers I am still Me!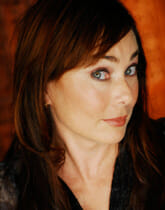 Podcast: Play in new window | Download
Lori Petro is a mom, former teacher, certified parent educator & child advocate. She founded TEACH through Love in 2002 as an education & advocacy organization for families, teachers and caregivers to promote conscious parenting and compassionate communication.
Autism, can you grow out of it? Is it cured or simply rediagnosed? This show plays with the concept of diagnosis itself, with needing or not needing someone else to say 'Yup u R definitely on the spectrum'.
Lori and Lynette basically 'get it on' discussing the challenges of growing up different and discovering their diagnosability later in life. This is a fun show with lots of laughs and some answers too.
Stories From The Road brings you an image to ponder.