Listen:
A New Spin on Autism: Answers! – Early Intervention come too Early?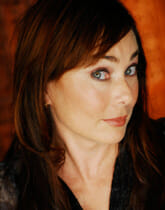 Podcast: Play in new window | Download
Dr's 'Bakke PhD and Rozakis MD' of XRMD are working to apply what is known in the world of biochemistry and genetics to identify and treat the underlying causes of disease. This is their second interview with Lynette who invited them back because thier answers were so clear and the podcast so popular. Together they discuss the detection and remediation of genetic issues (that could possibly lead to a diagnosis of ASD) BEFORE pregnancy. Shelley Tzorfas joins our great guest giveaway to share her vast experience with Autism, ADHD and Specal Needs solutions. Her book Recovering Autism, ADHD and Special Needs is definitely a GREAT GUEST GIVEAWAY! GRAB IT!
In an attempt to answer todays question: Can Early Intervention come too Early? A lot of wonderful information is shared. Download and repeat often.
Today's answer: Yes if… !