Listen:
A New Spin on Autism: Answers! – Dentists and Autism… do they mix?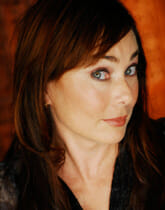 Podcast: Play in new window | Download
In an attempt to bring information from both mainstream and alternative sources I chose a pediatric dentist to visit us on today's show. Dr. Lucie Wu-Scigliano is a pediatric dentist from Connecticut. Dr. Lucie is the mother of six, one of whom is considered ASD. She brings a lot of good tips and helpfull hints to the show. Dr Scigliano busts some myths and Lynette brings a discussion of Nitric Oxide and autism to the show. Dr Lucie's main approach is one of prevention, she hopes to spread that behavior.
Following Dr Scigliano is Michael Garvin. He joins us unexpectedly and then proceeds to entertain and share his opinions, on the alphabet, the dentist, and the world. Michael is the author of The ABC's of Autism and is slated to have one of the new time slots on the AUTISM CHANNEL. Tune in and learn how to get one of his books, to enjoy his beautiful voice and to be totally entertained.
Today's Question: At what point to you take your child to the dentist.
Today's answer: When you can.