Listen:
A New Spin on Autism: Answers – THE AUTISM AWARENESS ANSWER?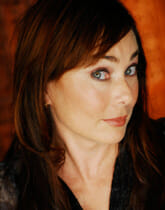 Podcast: Play in new window | Download
This week Lynette was speaking at an Autism Awareness Conference. During that event today's show was born. The opening act was an Asian Choir of mentally challenged individuals and their families. It was a modeling of how to celebrate and love difference. In honor of that experience Lynette has invited the participants to join her on A New Spin On Autism: ANSWERS! Most of the participants were too shy or non-verbal, even so….
Today's guests are from that show. Michael MaCarthy is the 'musical Director' for this amazing singing and performance group "All Together Now" from the Asian Community Mental Health Services. Based in California this community support service is unique in its approach to family. Following Michael Lynette is joined by that events second performer, Option Process Mentor Counselor and autism dad Greg Milk.
Greg composed, performed and produced the rap song 'AUTISM AWARENESS AVENGER' … listen up. This one ROCKS!
Today's Question: When is Awareness enough?
Today's answer: When it changes how you behave.