Listen:
A New Spin on Autism: Answers! – CAN YOU EAT YOURSELF HEALTHY?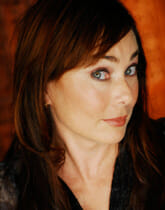 Podcast: Play in new window | Download
AN EASILY UNDERSTOOD, FULLY INFORMATIVE, SHOW!
ROSAYLN BAKER –INGHAM, LMSW, LMFT, MAC brings a wealth of knowledge that can be tangibly applied. She is a neurotherapist, an addiction specialist, a certified nutrition counselor and a JUICE PLUS representative.
As a diabetic Rosalyn's quest for good physical health, her work with mental wellnes and her experiences in retraining the brain with computer software have led her to some important discoveries relevant to the brain health of children and adults. If you want to learn some of her secrets for living a long and healthy life so that you can do the same for your children don't miss this show.
During STORIES FROM THE ROAD Lynette shares the CASE OF THE CARROT and how it effected our behaviors historically. In addition, if you want to keep your eye on the 'cost benefit ratio' (or even understand what that concept is) as it regards your child's health… listen up… all the way to the end.
Today's Question: Can you eat yourself healthy?
Today's answer: Depends on the edibles!