Listen:
A New Spin on Autism: Answers! – Robots, Stims and Tag Teach… more than Repetition.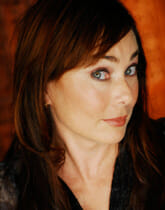 Podcast: Play in new window | Download
The delightful NAO is a sweet robot with an agenda: helping autism. On today's show we hear from Dr. Olivier Joubert & Alia Pyros as they passionately share some of the reasons behind the ASK NAO Initiative of Aldebaran Robotics.
The future is NAO (pronounced 'now') is the catch phrase of this company whose intention it is to build a bridge between teachers and their students in order to help
children with autism reach new levels of greatness.
Dr. Mary Lynch Barbera is the mom of a teenage son with autism, a Board Certified Behavior Analyst and the author of the Verbal Behavior Approach: How to Teach Children with Autism and Related Disorders. She is also today's Great Guest Giveaway Guest. Mary and Lynette talk about TAG Teaching and the very real progress made when teaching a the brain of a child through the science of immediately delivered positive reinforcement
During STORIES FROM THE ROAD Lynette travels to the past, to california and to your heart, with logic and explanations on the need to JUST DO IT one step at a time.
Today's Question: Why do Autistic children prefer toys to people?
Today's answer: They don't but we can make it seem like they do!