Listen:
Middle Age Can Be Your Best Age – Conquer Midlife Depression Before It Conquers You!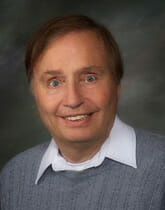 Podcast: Play in new window | Download
Over 1 billion individuals worldwide suffer from depression–does that include you? Has your life hit a solid wall you don't think you can get around? A few years back, guest Craig Meriwether was "stuck, broke and depressed." Craig overcame his chronic depression and so can you! Antidepressant medications, taken by 11% of all Americans, may alleviate symptoms but do not solve the problem. Listen in as Craig identifies depression's primary causes and guides you step-by-step to conquering it without medication, once and for all. Host Roy Richards presents his five-step formula that OPENS your life to a joyful and productive second half.