Listen:
A New Spin on Autism: Answers! – Money, money, money for Autism: How to get it and how to give it away.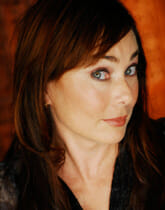 Podcast: Play in new window | Download
Nancy Alspaugh Jackson from ACT Today offers advice and opportunity for families challenged to afford therapies. Learn how to get it! And what it would be granted for.
Lynette Louise aka The Brain Broad and Tsara Shelton discuss what it is like to give it all away (meaning money) and why you might want to do that. Lynette is campaigning for FIX IT IN FIVE: a web series of culturally diverse families from different locations internationally who are coping with autism and other disorders. In this series (playing on The Autism Channel) Lynette brings cameras along to work so that you can watch her teach family members (and you) how to connect with and improve the lives of children everywhere… regardless of culture.
During STORIES FROM THE ROAD Lynette shares what matters most when considering the motivator – money or diet?
Today's Question: How do we get money?
Today's answer: Give it away!