Listen:
Middle Age Can Be Your Best Age – Survive and Prosper From a Head-on Crash or Other Midlife Disaster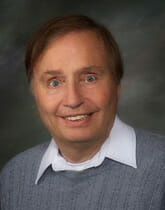 Podcast: Play in new window | Download
How would you react in the midst of a head-on crash of your motorcycle into the side of a passing car? Guest Knighton Warbeck describes the split second before impact as "one of the most beautiful experiences of my life." Before you judge him crazy, listen in to Knighton's amazing technique to release stress and pain before actual impact of an impending disaster that you dread. Knighton was out of hospital and fully recovered in three days. His technique can help you and I to overcome physical and mental challenges large or small. Guest Dr. Jane Simington, the "woman of hope", presents her three-step formula for recovery, personal growth and positive new midlife beginnings following a tragic loss or traumatic setback.