Listen:
A New Spin on Autism: Answers! – Sensory Integration via Vision therapy and integration Love Songs.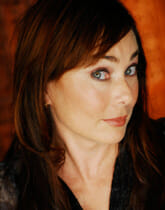 Podcast: Play in new window | Download
Being an artist that tries to stir emotions in order to effect positive change Lynette is always excited to find others who are stirring the waters of differing abilities in a similarly inclusive fashion. While running an Indiegogo campaign a fellow mom/singer/songwriter came forward and introduced herself. NEDI is that woman. Her song has reached many. Listen to her story and her song "Not A One Of Us'.
Following NEDI is some great advice on vision therapy and the offer of a free download (in fact today's show is full of free downloads) from Dr. Lynn Hellerstein. If your child sees or behaves unusually in regards to their visual style this is the show for you.
Today's Question: Changes with the senses
Today's answer: Goes with the flow!