Listen:
A New Spin on Autism: Answers! – To Lie or Not To Lie? That Is The Question! And The Answer Is Revealed.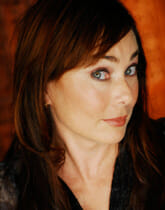 Podcast: Play in new window | Download
Today's show is about puberty and back to school and when – if ever – to lie. The intention behind the show was to have a free for all with folks calling in and asking questions but though some called in no one was brave enough to talk (tee hee:) Fortunately questions were typed and our Brain Broad Lynette is good at talking so…
Listen in to a special show that thoroughly explains the calamity of using lies to manipulate behavior. If you like what Lynette Shares today and want more tips make sure to watch her show FIX IT IN FIVE on The Autism Channel and/or buy her book MIRACLES ARE MADE: A Real Life Guide To Autism.
Finally as the Great Guest Giveaway Guest Lynette reads a bit from her first (very confessional) book JEFF: A Sexually Realized Odyssey of Stepping Into Love and offers anyone who thinks they are too far gone to succeed a chance to learn otherwise.
Today's Question: Should you lie to avoid a meltdown?
Today's answer: No, never!