Listen:
A New Spin on Autism: Answers! – Neurofeedback Outreach for Working in The Home: IS IT SCARY?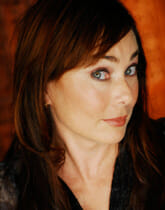 Podcast: Play in new window | Download
Today's guests were a last minute choice but they made it a jewel of a show. Since Lynette's expected Guest had to reschedule, and since she was working on the road teaching and performing neurofeedback while doing family dynamics counseling, she decided to give you a peek into what it is like to have her visit your home to help you heal. So today we hear from Thing One and Thing Two and Thing Three (aliases chosen to give fun to the concept of anonymity). These three members of a family only half way through an outreach wherein they are learning neurofeedback and applying it to their group's healing join us and share their experience to date.
One of the wonderful things about guest cancellations is what Lynette calls 'Happy Accidents'. This show is a great example of that quote coming true.
Today's Stories From The Road: Is an email from another new client about the changes in her son.
Today's question: What is it like to learn neurofeedback in your home?
Today's answer: Fun!