Listen:
A New Spin on Autism: Answers! – When life is broken How do we Fix It?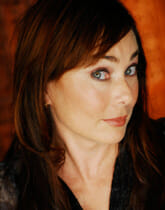 Podcast: Play in new window | Download
Taking a different approach to an autism show Lynette chats with transformational speakers, authors and attitude shakers Veronica Drake and Norma Hollis. They both bring a great deal of nurturing information to the show. Norma, however, also has some surprising info on low oxalate diets and their connection with autism. A definite bonus when she shares this part of her story.
Both of these women share insights that can potentially make your everyday moment easier. In addition both of these women are giving away in abundance making it a 'lucky for the listener' product rich show.
Today's Stories From The Road: Is loaded with personal confession and a wonderful teaching on exactly how to change the story for a family on the road.
Today's question: When you broke it how do you fix it?
Today's answer: Be self-revealing, apologize and make a new plan!