Listen:
A New Spin on Autism: Answers! – Temple Talks on Becoming Appropriate and Making Friends!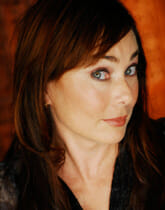 Podcast: Play in new window | Download
Todays show itself is a story from the road as Dr. Temple Grandin calls us from the airport in between speaking at conferences.
Dr Temple Grandin, internationally renowned autism success story, author, speaker, award winning scientist and inventor, calls us from the airport as she moves about her busy life. Why they even made a movie about her starring Claire Danes. Dr. Grandin has just finished a conference in Winnipeg Canada and is about to speak in on Nov. 8 in Buffalo New York and Nov 15 in Los Angeles. If you wish to attend go to her website and purchase tickets. But first listen to the gems she shares here on the challenges of becoming capable from a place on the spectrum.
Great Guest Giveaway Guest Jeremy Hamburgh is intent upon helping neuro diverse individuals find romance, platonic relationships and/or confidence in the world they inhabit. He is a dating coach for neurodiverse singles. He was the coordinator for the dating program at Adaptions in the Silver Center for Special Needs since 2011. He is launching HitchcraftDating.com as a site for free and premium dating for people with developmental disabilities. Jeremy's advantage is that he is on the outside looking in.
Jeremy Hamburgh's journey of being the neuro-typical guy learning how to help the not so neuro typical relationship seeker is a beautiful compliment to the 'inside story' of Dr. Grandin.
As always during Stories From The Road Lynette brings the experiences of the two guest together into a cohesive picture that will inspire you to get real and make a positive difference in someone's life.
Today's question: How do you become appropriate when you have been raised by inappropriate people?
Today's answer: Get help from someone on the outside looking in.