Listen:
A New Spin on Autism: Answers! – Cerebral Palsy, Autism, Challenges Galore … should you hide them?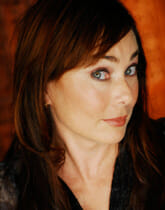 Podcast: Play in new window | Download
Our guest today gives a testimonial for Lynette's new book The WingMaker and then shakes things up with his remarkable story. Born with cerebral palsy, and partially paralyzed on his left side, John Quinn kept his condition a secret to join the United States Navy – in fact he maintained that secret during his entire 20-year military career. No one knew John had cerebral palsy as he sailed around the world on aircraft carriers, battleships and destroyers. Mr. Quinn retired in 2002 as a Senior Chief Petty Officer – the second highest enlisted rank you can hold in the Navy. He is the author of the powerful memoir titled Someone Like Me – An Unlikely Story of Challenge and Triumph Over Cerebral Palsy. Lynette and John discuss the concept of 'hiding' a disability.
Mr. Quinn is both the main guest AND the Great Guest Giveaway Guest because Lynette just loves to do it different, every single episode. Besides TK Matteson, friend and comic colleague was late calling in . TK is a consummate performer and can take an audience anywhere, literally. His quick delivery, timing, and sharp writing skills led to an Emmy nomination for The Best Damn Sports Show. But whether in a club, or on the reality show Face the Family, you would never notice his Cerebral Palsy. And strangely enough, there was a time when that created an unexpected limitation. Listen in to hear what.
During Stories From The Road Lynette attempts to solve the day's riddle and leave you with a profound memory. As always, she pulls it off.
Today's question: Should you hide your disability to get ahead?
Today's answer: Just until you prove your worth!