Listen:
ACT: Taking Hurt to Hope – Health issues for women in Midlife: the invisible group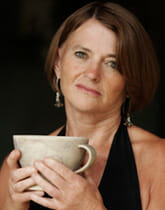 Podcast: Play in new window | Download
Welcome to ACT taking hurt to hope. Today we are continuing our series of ACT and Health Issues. A topic close to my heart is how ACT can approach the growing population of women over 50 and those special health issues.
In the next decade, more women than ever before will be age 50 or older. Women face unique health issues beginning at age 50 and throughout the rest of their lives. Heart disease, osteoporosis, breast cancer and diabetes occur more often in older women than in younger women. Lung cancers cause the greatest number of cancer-related deaths in women, followed by breast cancer, then colon cancer. Some women face greater risks for developing one or more of these conditions than other women.
Today I want to welcome back a guest you have listened to before and who had so much to say I had to bring her back. Dr Abbie Beacham. Abbie is an associate professor at Xavier University, department of psychology.