Listen:
The Possibility of Today – How To Really Take Advantage of Your Possibilities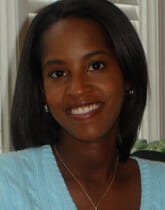 Podcast: Play in new window | Download
Does this sound familiar? "I just feel like there is something missing from my life. There's just got to be Something More?" Maybe we are toiling away at an unfulfilling job or feel like we aren't living up to our potential. Maybe, despite our best efforts, we continue to struggle financially. Perhaps we have ideas and dreams, but are unsure if we can really make them happen. Or, maybe we have lost ourselves in the role of 'mom'/'dad' or 'husband'/'wife' and have forgotten what personally inspires us.
Today's show is all about how you can make certain you're taking advantage of all your possibilities. The show also features a very special guest, recording artist Jody Quine.
You can check out Jody Quine's music on her website and also drop by her Facebook Page.
Links: Jody Quine's website – http://www.jodyquine.com/
Jody Quine's Facebook Page: https://www.facebook.com/jody.nelsonquine?fref=ts