Listen:
A New Spin on Autism: Answers! – Inspiration Porn .. is it Porn or is it Inspiration?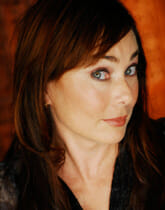 Podcast: Play in new window | Download
Marilyn Ann Francis is the talk show host for POSITIVELY AUTISTIC as well as the owner of LONGFELLOW POETRY CORNER ON FACEBOOK.
However today's show is about Marilyn's personal life more than her work. Today's show is about making something beautiful out of something challenging. Today's show is about a willingness to share so that others might learn. Today's show is about mundane tasks that become feats of awe inspiring achievements. Today's show is about Inspiration Porn.
Lynette shared her new book The WingMaker with Marilyn only to discover that Marilyn had just lived the story herself. Marilyn's daughter Leslie died. Marilyn is brave enough to try and talk about it with us so that we might bring in the New Year with a lighter, more connected, heart. Marilyn is brave.
During Stories From The Road Lynette confesses her own foray into the world of 'sorta' porn.
Today's question: Why do human's put negative terms on beautiful things like Inspirational pictures?
Today's answer: See only the inspiration and not the porn so that today's question becomes irrelevant!