Listen:
A New Spin on Autism: Answers! – The Autism Channel… can you help?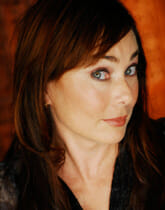 Podcast: Play in new window | Download
Jerry Trowbridge of The Autism Channel discusses their Indiegogo campaign. Lynette pretty much just sits back and lets him roll with it because Jerry is a long time radio pro, and it shows. He tells the story of how the station and the channel became a reality and why.
If you have ever wondered whether or not our population would be better served by a more 'old fashioned, less plugged in' approach to therapy this is the show for you. The Autism Channel is about being plugged but Lynette has lived long enough to share a perspective from both, before and after the internet made us a community.
During Stories From The Road Lynette tells the story of eating ants off the ground (trust me there is a connection to the theme).
Today's question: Are we better off with all this information access through the internet?
Today's answer: Yes!