Listen:
A New Spin on Autism: Answers! – Knowing nothing about autism… is the gift!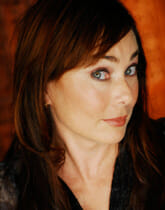 Podcast: Play in new window | Download
Paul Louden of Understanding Autism a radio show about people on the spectrum jumps on today's show to discuss Google Glass. Linda Della Donna of the book A Gift Of Love and the blogging website Griefcase runs to her phone to support Lynette in a moment of need.
Lynette had a trip take, no time left to seek guests and barely enough time to record. It occurred to her that this was the perfect scenario to discuss the manner in which not knowing what is coming can change the open one's eyes for clearer seeing.
With this idea in mind she reached for someone to talk to that could share something she knew nothing about. In fact unknowing was she that she thought her second guests name was Belladonna because at least this she had heard connected to autism.
Listen in a see what wonders innocence can bring:
During Stories From The Road Lynette brings it together by underscoring the problems inherent in thinking you know and so not learning to see.
Today's question: Changes.
Today's answer, every time, is : Yes!