Listen:
A New Spin on Autism: Answers! – Judgement from within!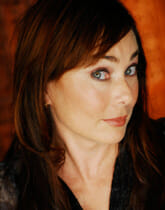 Podcast: Play in new window | Download
What an uplifting and tangibly useful show. Emily Ladau author of the informative, funny, touching and, finger on the pulse of what really matters, blog Words I Wheel By talks with Lynette on the possibility of bullying from within the disabled community. She is open and intelligent as she shares the issues of her disability and the worries that being genetically predisposed to pass on a disability bring to the concept of motherhood.
The Great Guest Giveaway portion of the show follows up on the subject of parenting as step-parenting steps into the limelight. Michele Sfkianos shares a nurse/author/mom's hands on wisdom. She is the author of the 411 series of books filled to overflowing with tangible tips on how to handle a variety of issues. Today we discuss being the moms and dads of other people's 'special' kids whom we are trying to raise as our own.
In Stories From the Road Lynette shakes up the concept of acceptance and confesses coming face to face with her own judgments toward the disabled.
Today's question: Can we ask others to accept us if we don't accept ourselves?
Today's answer: NO!