Listen:
A New Spin on Autism: Answers! – How to Let Go and Let Autism Grow Up!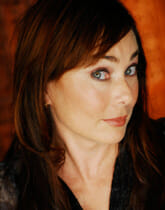 Podcast: Play in new window | Download
Lynette was intrigued when she got a message from, Brent Krauth, a young man who had created a facebook page as a means of gaining independence. "My name is Brent. I am going through many challenges. Parents are my guardians and I'm 28 trying to earn my independence." Today she asks him exactly how a facebook page will help him do that.
Wonderful guest number two is one of the people now carrying the baton of teaching that Lynette began years ago with Marina. Back when Lynette first met Marina she was seven years old, mute, and very autistic. Marina had had many therapies but none had worked. Then play and neurofeedback changed the story.
But the story was only beginning and Marina's parents have tried and supported many adventures along the way. Some of these helped some of them didn't. Then they found the next special teacher in Marina's life, Shannon Kuratli, of breakthroughinterventions.com where they specialize in children on the autistic spectrum. Breakthrough Learning Intervention strives to bridge the gap between learning skills and learning how to apply them in their every day lives, fostering independence, and looking beyond today, into their tomorrow. They are all about independence. Lynette is thrilled to shine the light on heroes like Shannon that share the love of teaching because it takes a global community to rewrite the story unfolding before us.
Today's question: Does autism grow up?
Today's answer: Yup !