Listen:
A New Spin on Autism: Answers! – The Puzzle Of Autism; Which Piece Are You?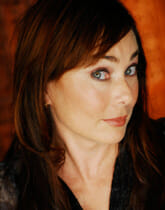 Podcast: Play in new window | Download
Today's show is full of information and personality. Lynette and her guest connect in a way that is a delight to be part of, and as is often the case when two professionals connect, information flows. Be prepared to take notes.
Dr. Walsh, author of Nutrient Power: Heal Your Biochemistry and Heal Your Brain was the pioneer of the challenged in autism methylation concept but Dr. Mensah, today's guest, has refined the autism related biochemical intervention approach.
Dr. Albert Mensah, is an internationally recognized physician-specialist in metabolic treatment approaches for patients with developmental, learning, behavioral and mental health disorders. Dr. Mensah is the president and co-founder of Mensah Medical, the world's largest biomedical practice specializing in biochemical individuality and imbalances. Dr. Mensah believes that gene expression plays an important part in autism and that abnormal methylation and oxidative stress is the cause of most cases of autism. He has successfully treated thousands of patients on the autism spectrum with prescribed non-drug nutrient therapy namely individualized vitamins, minerals and amino acids.
Lynette raises the questions and Dr. Mensah answers, each and every time. As if fonts of information understandably delivered weren't enough, Mensah Medical, offers up a great giveaway making Dr. Mensah the Great Guest who also gave away, information, tips, and actual product: a copy of Dr. Walsh's book and some high quality autism friendly supplements.
Listen in as Lynette Louise aka The Brain Broad and Dr. Mensah investigate, leaky gut, epigenetics, the definition of healing and the difference between Asperger's and Autism.
Then, after you listen share, because every one needs to hear this show.
Make sure to stick around for Stories From The Road where Lynette not only captivates but advises by sharing some not-to-be-missed tips on choosing your therapist.
Today's question: The Puzzle of Autism, Which Piece Are You?
Today's answer: Depends on the way you choose to fill your role!