Listen:
A New Spin on Autism: Answers! – The relationship between Autism and 'I am having a baby. Now what?'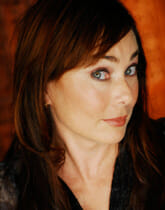 Podcast: Play in new window | Download
Lynette invites an old friend Johnathon Schaech on the show to discuss The Show Time series Ray Donavan, his Emmy nomination, the new baby and his concern over possible autism which has been made even more pronounced by Johnathon's seven years of involvement with TACA (Talk About Curing Autism). They also discuss using celebrity as a way to 'give back'.
This is a light easygoing show wherein Lynette and Johnathon catch up on the news surrounding Johnathon's career and baby. However, as with all things The Brain Broad does we somehow end up with broader perspectives and more information. No need to take notes though, today is all about concepts while living and enjoying the story of life.
Listen in as Lynette Louise aka The Brain Broad and Johnathon Shaech laugh about work, tell stories and ponder the responsibilities of parenting.
Then, after you listen share, because when the guest is a celebrity we have a chance of getting people uninformed about autism to become informed and THAT is spreading awareness.
Make sure to stick around for Stories From The Road where Lynette brings to light the need to prioritize the healthiness of your own back yard.
Today's question: Now that you have more celebrity and a busy home will you still speak out on autism?
Today's answer: YUP!