Listen:
Middle Age Can Be Your Best Age – Coping With Your Teenagers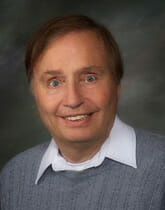 Podcast: Play in new window | Download
Attempting to significantly alter adolescent behavior is a lost cause! So contends guest Larry Waldman PhD who suggests your best option is to cope with your teens, helping guide them calmly to become responsible young adults. Tune in to learn the best ways to communicate with a defiant teen, where to draw the line on "non-negotiable issues', when and how to administer teen punishment and when to step back and let your teen suffer the consequences of poor choices. Author and dad Richard Greenberg offers helpful tips on raising pre-teens and teens other people like to be around.