Listen:
A New Spin on Autism: Answers! – The Aspergers of Lynette Louise analyzed by Tony Attwood.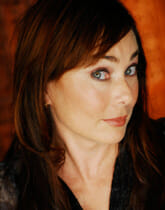 Podcast: Play in new window | Download
Tony Attwood is well versed in the subject of Aspergers Syndrome. He has written several publications on Asperger's Syndrome and his book, titled Aspergers Syndrome, has now been translated into several languages. As you may have guessed today's show is about the now defunct Aspergers Syndrome.
Dr. Attwood earned his PhD from the University of London and is currently adjunct Associate Professor at Griffith University in Queensland. Tony operates his clinic two days a week and supports children and adults by visiting them at school and at home. He also spends a large amount of time travelling nationally and internationally to present workshops and papers.
Today Dr. Attwood takes on the role of Lynette's colleague and practitioner.
Together they analyze some of the behaviors and sensory experiences Lynette grew up coping with. If you ever wanted to know what makes Lynette tick and/or whether or not Tony Attwood is a true expert on ASD this is the show to listen to… and its super fun too.
Lynette Louise aka The Brain Broad shares her peculiarities, her health creating therapies, her relationship issues and her suicidal tendencies. Tony Attwood explains them.
Make sure to stick around for Stories From The Road because this story is a brown paper bag confession.
Today's question: Can you really go from Crazy To Sane?
Today's answer: Abso-bloody-lutely!