Listen:
A New Spin on Autism: Answers! – Autism Spectrum at Law with Jeff Kasky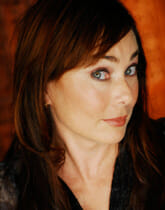 Podcast: Play in new window | Download
Jeff Kasky is one of two lawyers in the show Spectrum at Law on the Autism Channel. He is a supporter of autism, a father with one of his children being a delightful son on the spectrum and an author on the subject of adoption. Together Lynette and Jeff discuss a variety of issues and concepts surrounding autism and the law. For example: 1- Cultural and religious differences can impact the formation and follow through of legal protection and services created for our population. 2- Can surrogate parenting reduce the incidence of autism? 3- Should you prepare your will and if so why?
It's a fun show with a fully informed and personable guest. Listening to Jeff and Lynette share enthusiasm for each other's work is infectious and has the ability to draw you into what you may have thought would be dry information. For example Jeff is a fan of Fix It In Five with Lynette Louise aka The Brain Broad so he bubbles over with the benefits he has received from that show. The two of them are here to inform and serve. Listen in and let them help you.
In Stories From The Road Lynette ties it together via her adoption story.
Today's unspoken question: What's it like to adopt?
Today's answer: Harder than you think!