Listen:
A New Spin on Autism: Answers! – Diamond Healing from researcher to Reiki an interesting Journey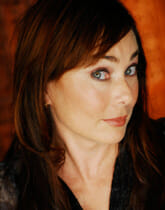 Podcast: Play in new window | Download
Anastasia Chopelas invited Lynette Louise to be a guest on The Amazing Women Of Power Radio network and during that interview it became obvious that Dr. Chopelas who is founder of the Diamond Healing Method, had something important to share with Lynette's audience of parents and therapists.
Dr. Chopelas uses an integrative energy technique, and has a PhD in Chemistry. For 38 years she studied mineral vibrations at extreme conditions. Soon after, she studied the esoteric: Reiki, shiatsu, reflexology, acupuncture, and various arts of energy healing. Between the science and understanding the flow of human energy, she developed her own brand of energy healing: The Diamond Method has produced an astonishingly high rate of success.
The exceptional part about this show is the juxtaposition of a woman with mainstream career success in data driven science finding alternative medicine and its health giving solutions. Her story will challenge what you know to be true and Stories From The Road will help guide you to a complimentary appreciation for all possible healing fields.
In Stories From The Road Lynette shares her own foray into the world of distance healing.
Today's question: What should you do?
Today's answer: Whatever works!