Listen:
A New Spin on Autism: Answers! – Appreciation fuels the Helper and the Helped; Autism needs fuel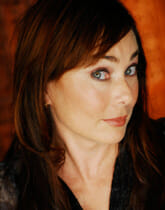 Podcast: Play in new window | Download
Some recent developments in Lynette's life brought renewed energy into her passion for speaking out. Some of those things are shared in this interesting episode. Lynette begins by reading some comments that a Facebook post generated. It was wonderful to see people sharing their experience of autism with such information rich candor. It was wonderful to have sparked the conversation.
Then Bridget DiRico who is a mother two children, ages seven and five, and has just finished her writing first book, a parenting memoir that depicts the raw and emotional chaos of motherhood, beginning with a stroke at twelve weeks of pregnancy through her daughter's first day of kindergarten shared something special: Lynette was the inspiration for her ability to redefine a loving relationship with her child.
In addition to being an author, wife and a mother, Bridget DiRico is the co-founder of 360 Business Consulting, a marketing and technology company.
Her book titled, "Raising the Chili Pepper Child," tells the story of both the author's emotional struggle of parenting a child who doesn't fit the normal mold and her daughter's hilarious personality and precocious wit! It also tells the story of how Lynette helped her and contains the moment when the inspiration hit! Lynette reads an excerpt from that chapter on air and then the two of them discuss what it is to be inspired and the importance of telling your mentors what they have done for you.
In Stories From The Road Lynette cops to the challenge of repeating her own advice.
Today's question: Should you compliment your heros?
Today's answer: Absolutely!