Listen:
A New Spin on Autism: Answers! – Grooming your own Autism Caregiver.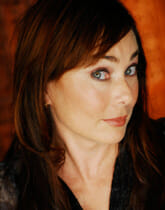 Podcast: Play in new window | Download
Today Lynette Louise aka The Brain Broad interviews her grandson and helpmate, Jory Shelton, about what it is like to assist in the care of a low functioning uncle with autism.
Jory Shelton grew up with his uncle 'Dar'. But what makes this show fascinating is the story of how, several years ago, when he was still a teenager, he decided to relocate and become an assistant to his 'Dramma' Lynette Louise. The deal was that Jory would do chores, hang out with his uncle and cover the home bases whenever Lynette would travel to work with other families around the world. This meant shifting from nephew to caregiver.
If you find yourself wondering what needs to be done to ensure your child's future I suggest you listen to this show. Most of the 'right' answers have to be played out now if the future is to take care of itself. Truly the problem is often seeing it as a problem. Lynette and Jory have lived a story that needs to be shared.
Listen up and you will know what to do to secure success for your adult with autism, if he or she is still on the spectrum when they grow up.
In Stories From The Road Lynette shares a story of when she got in trouble for what some one else didn't do. The negligence was theirs, the trouble hers.
Today's question: Should you work with family or professionals?
Today's answer: Make your family into professionals!
Jory Shelton http://www.jo-fry.com/jo-fry/Welcome.html
Dar https://www.youtube.com/watch?v=w9JjYUa_oj4