Listen:
Middle Age Can Be Your Best Age – Obesity Runs in Families — Mom You're the Key!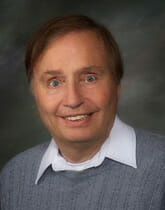 Podcast: Play in new window | Download
Overweight children and teens are likely to grow up to be fat adults where they can expect to die four or five years sooner, get sick 76% more often, have fewer and less-satisfying relationships and earn less money. Fitness expert Tim Terrio explains why it makes sense to get the whole family in shape together and why you moms hold the key. Mom (and dad), tune in to learn how to transform your own body at the same time you inspire offspring to a lifetime of healthy eating and an active, high-energy life-style far beyond texting and video games. Weight-loss expert Linda Spangle outlines how to get your diet back on track after a summer of outdoor barbeques, state-fair pig-outs and high-calorie meals while on vacation.