Listen:
A New Spin on Autism: Answers! – The Will Power To Live For My Autistic Child!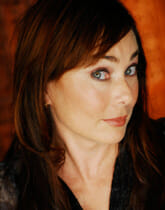 Podcast: Play in new window | Download
Rachele writes a blog entitled My Puzzling Piece and her subject matter is both personal and relevant. She uses the pen name of Portia. She is a woman who has been struggling to stay alive for many years now. Her story is both inspiring and heart wrenching. Her issues – ironically – like most families of autism despite her deathly challenges. In the end she is a typical mom trying to be there to blend and support her spouse and her son as they attempt to live with neuro difference.
This woman and hence this show is truly amazing. Portia takes us through the day to day story of living with dying. Her son, her husband and herself all struggle to make it a journey of intense value. So far she has met every life threatening challenge with courage and intention. Her son saved her life, more than once. And now, as she puts it – she is dying again!
This time it is Crohns Disease taxing her system and creating the inevitable degradation of her body.
This is not a sad show. This is a show of courage and the will to fix things as they show up.
Remember to also check out the Indigogo campaign for Fix It In Five. You may not be able to Fix Portia but you can take those action oriented feelings and help someone else.
Lynette Louise aka the Brain Broad does not try to top or even complement this story with her own so for this episode there is no Stories From The Road .
Today's question: Is willpower enough?
Today's answer: Sometimes!