Listen:
A New Spin On Autism: Answers! – StepDads and Brothers Making Autism a Part of Life!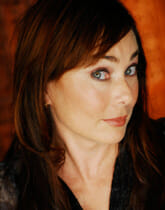 Podcast: Play in new window | Download
Stacey James Wheeler is a Family Dynamics Researcher, speaker and Author of The Stepdad's Guide: Resolving Family Conflict. He is the founder of Stepdadding.com a site dedicated to helping Stepdads succeed. His older brother Joe is autistic. Stacy is our guest. We talk about family.
For a quick change of pace Lynette and Stacy have fun while sharing crazy stories of dealing with the more embarrassing aspects that both delight and enlighten the families of people with autism. This is a fun all about family show. Stacy's expertise is step parenting. This subject matter is especially important when we consider the challenges undergone by step parents globally made even more challenging when the step child has special needs.
Today's show is a delightful eye-opening bit of realism. Get ready to laugh yourself sane.
Remember to also check out the Indigogo campaign for Fix It In Five. We only have 7 days left and still need a good deal more support if we are going to make it to Israel.
In Stories From The Road Lynette Louise, The Brain Broad, takes you back to the day she first met one of her adopted sons.
Today's question: Do parents matter?
Today's answer: Yes!