Listen:
A New Spin on Autism: Answers! – Many Voices Giving Thanks to the Blessings of Autism Becomes One!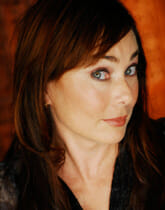 Podcast: Play in new window | Download
Lynette Louise The Brain Broad invites participants from around the world to speak up in honor of ThanksGiving.
However – for many reasons – nobody calls in and what was meant to be the voices of many becomes the voice of one. Fortunately the voice is Lynette Louise's and since she is The Brain Broad traveling around the world to help and heal having her voice speak to many ears is an opportunity to learn with love.
Lynette Louise is a powerful advocate and often the lone voice in regards to autism.
Today's show is a delightful eye-opening bit of gratitude and song.
Remember to buy Miracles Are Made: A Real Life Guide To Autism and The WingMaker as gifts this holiday season.
In Stories From The Road Lynette shares a conversation she had with a struggling mom the night before.
Today's question: Does gratitude kill motivation?
Today's answer: No!