Listen:
A New Spin on Autism: Answers! – Surgery, Autism and Holiday Spirits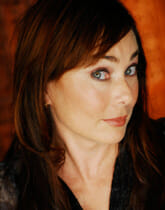 Podcast: Play in new window | Download
With the holidays around the corner Lynette invited her past guest Jennifer St Jude to come back and chat about a recent health challenge. The question of how to handle her recent surgery, her and her children's autism, the cacophony of life and still maintain a holiday spirit is raised and answered.
We all deal with the messiness of life while trying to gather and celebrate. But for some these challenges are greater than for others. For Jennifer St Jude and family the challenges are great and the love is even greater.
The Great Guest Giveaway Guest David Kabogoza shares what it was like the first time he met an autistic person. Ironically that person was Lynette's autistic son Dar. David shares a song of love.
Lynette also offers the kindle version of her book The WingMaker for 24 hours for 99 cents.
In Stories From The Road Lynette shares the story of meeting David and of how to be open hearted and trusting without being naïve and at risk.
Today's question: How do you deal with autism, surgery and holiday spirits?
Today's answer: When its good stay in the moment. When its not good, keep your eyes on the goal and remind yourself that this too shall pass until such time as you can stay in the moment again.