Listen:
A New Spin On Autism: Answers! – Support from Within the Community of Autism!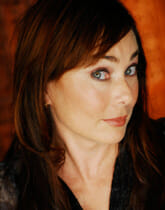 Podcast: Play in new window | Download
Joining Lynette Louise, The Brain Broad is Douglas Baker a Special Needs Advisor who understands the overwhelming needs and challenges that other families, related businesses and professionals face in the special needs world. Douglas said "I found the information and services surrounding special needs planning, strategy and management disorganized, fragmented, and poorly understood." And Lynette agreed.
According to Douglas special needs families need an "air traffic controller" or "quarterback" to help guide, navigate and plan all of the "moving parts", collaborating with the key professionals (accounting, legal, medical, educational…) and "adjusting the sails" during on-going (Lifespan) changes of services, legislation, resources, lifestyle and of course, the economic market conditions. 

This is the attitude and assistance that Douglas Baker offers his clients.
Since 1 in 8-10 households have a person living with a significant special need or disability in America. And also since that equates to around $10 Trillion in special needs / mental health and disabled household wealth. Douglas teaches families how to garner support from within their own community in order to not run out of money but to instead recycle what we already have.
Lynette offers the paperback version of her book MIRACLES ARE MADE: A Real Life Guide To Autism for 24 hours at half price.
In Stories From The Road we hear how to choose our therapies and why it is not necessary to wait until you can 'do it right'.
Today's question: How do you give the right help?
Today's answer: Ask yourself 'How can I help this person?" and then observe them enough to find out what they need.