Listen:
Middle Age Can Be Your Best Age – A Midlife Challenge–Live Well in the Present While Investing for Retirement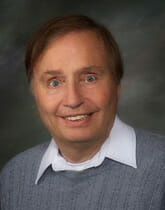 Podcast: Play in new window | Download
As we age, a persistent concern is how much to set aside and invest to build a comfortable retirement nest egg. Guest Roger Whitney,  America's 'Retirement Answer Man', describes how to live well today without sacrificing tomorrow. Learn how to avoid common mistakes that can screw up retirement, how to estimate and plan for cash flows sufficient to fund your golden years and why frequent 'little retirement conversations' between husband and wife can prevent irreconcilable disagreements later. Host Roy Richards explains why–with thoughtful preparation–retirement can be the most rewarding years of your entire adult life.