Listen:
A New Spin on Autism: Answers! – Is Self Abuse and/or Violence Inherent in Autism or Is It Us?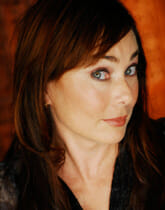 Podcast: Play in new window | Download
As I mentioned last episode I am writing a new book for caregivers of people with autism. For this reason I will NOT be interviewing guests for a few episodes. Instead I will present some of my ideas and observations intended on making their way into my book via transcription.
This second of three episodes in my series of teachings focuses on the question "Is self abuse and/or violence inherent in autism or is it us?" I ask this question because in home after home by changing how the child is responded to I see the violence and self-abuse dissipate to nothingness. But that doesn't mean the problem isn't coming from the condition of the child's sensory system. It does mean that very quickly we contaminate the situation with our efforts to help.
So today I am going to answer that question and add some solutions to the mix. And that is what makes this show A New Spin On Autism: ANSWERS!
The hope is that you will learn enough from this to adapt your approach and help your child heal.
Let me keep you in the loop. If you like what you heard please sign up for my newsletter The Loop.
No Stories From The Road today because the entire show is a Story From The Road.
Today's question: Is it us??
Today's answer: Yes.