Listen:
A New Spin on Autism: Answers! – Synesthesia, Autism and Sex Abuse Reported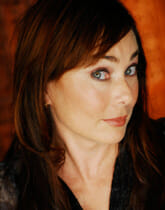 Podcast: Play in new window | Download
Author of Shattered Masks, Lyman Montgomery III, shares his story. Lyman's is a story of abuse and sensory confusion. Imagine living in a world where the words people spoke were seen written on walls as well as translated in your ear? Imagine if that world included teachers that abused you and teachers that saved you, a parent that supported you and a stepparent that frightened you? Would you have what it takes to succeed anyway? If it were your child that these things were happening to would you be the supportive parent or the frightening parent?
Today's episode of A New Spin On Autism ANSWERS! Asks the questions and gets many answers.
Lynette and Lyman discuss the story, the science of synesthesia and the possibility of success being created out of horrific circumstances.
The odds of a non, or minimally, verbal child being abused are great. This show helps you know that.
Today's Great Guest Giveaway is Shattered Masks.
Today's question is 'What did your teacher say that saved you?
Today's answer: Presence, Poise and Presentation!
In Stories From The Road Lynette gives you a sample of what you lose and what you gain when you get a diagnosis and an IEP
Get in the loop. If you like what you heard please sign up for Lynette's newsletter The Loop.