Listen:
A New Spin on Autism: Answers! – Are Girls being Diagnosed with Autism MORE or Are their Numbers Rising?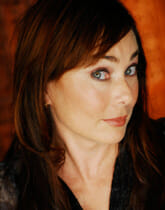 Podcast: Play in new window | Download
Journalist Madison Hopkins asks the question "Are girls being diagnosed with autism more or are their numbers actually rising?"
Lynette endeavors to answer.
Madison is a reporter from San Diego working on a story about the rate of Autism diagnosis in females and the different ways the condition can present itself. Through this article she hopes to provide resources for women who are seeking out credible and straightforward information on the topic. A journalism student at SDSU, she starts working toward her masters at Northwestern in the Fall.
Madison and Lynette take a 'new spin on' interviewing by flipping roles throughout the show. First Lynette interviews Madison about her dreams and goals in respect to this article and then Madison interviews Lynette to get to the bottom of the question. It is a fully informative show with lots of good information on autism as a whole.
Today there is no Great Guest Giveaway
Today's question 'Do more girls have autism now and if so why??"
Today's answer: Sort of!
In Stories From The Road Lynette shares an example of how easy it is to be useful even with strangers handling a melting down female child with autism IF you know what to do.
Get in the loop. If you like what you heard please sign up for Lynette's newsletter The Loop.